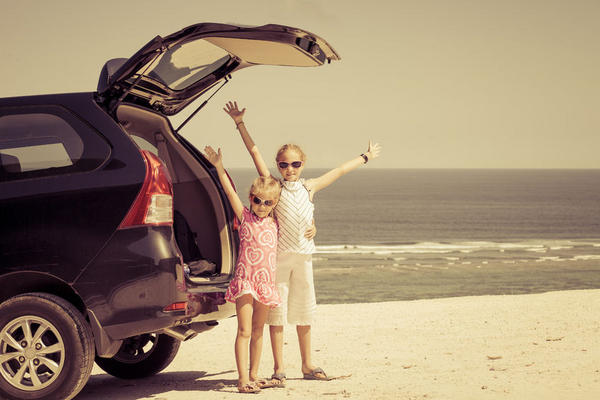 Tips for Safe Summer Travel
With the school year coming to a close, yours may be one of the millions of American families taking to the highways for summer vacation travel. In addition to choosing a destination and planning accommodations, taking time to plan for travel safety can help your vacation be trouble-free. The following tips can help you and your family enjoy a safe summer trip behind the wheel.
Safety starts before you leave.
If you haven't kept your vehicle serviced according to the recommendations of the manufacturer, have a mechanic perform a preventive maintenance checkup. Make sure these safety checks are completed before you hit the road:
Check the air pressure in your tires, your tread wear and the condition of your spare tire.
In addition to your oil, make sure other fluid levels are full, including power steering, coolant, windshield and brake fluids.
If you'll be in hotter spots, have your cooling system serviced to prevent engine overheating.
Belts, hoses and wiper blades can deteriorate quickly in the heat, so inspect them before you go and replace them if they show signs of wear.
Prepare
 

an

 

emergency

 

kit.

No matter how well you've maintained your vehicle, breakdowns happen. Pack these items to be prepared:
Charged cell phone
First-aid kit and medicines
Flashlight with fresh batteries and flares
Jumper cables and jack
Basic repair tools and work gloves
Drinking water and nonperishable food
Take important information along.
If you're in an accident, emergency personnel will need to know who to contact. Make a list of neighbors, relatives, physicians and/or friends and their contact information and store it where it's easy to find.
You should also be prepared in case your purse or wallet is stolen or lost by making copies of your driver's license, credit cards and health insurance cards to keep in another location as you travel. And, as always, you should have your vehicle registration and proof of insurance close at hand.
Stay alert. It's easy to be distracted on the road, whether it's by traffic congestion, road construction or your own passengers. Build enough time into your travel schedule to take regular breaks to keep from becoming too fatigued to drive safely and share the driving if you can. If you're traveling with children, it's especially important to break up their boredom with stops for food or beverages, or just a chance to stretch their legs.
Check the laws. Laws may change as you cross state lines. Cell phone and texting, seat belt, traffic and even dog leash laws may vary. If you're towing a boat, motorcycle or ATV with you, take proof of insurance along on those and check ahead of time on the laws pertaining to the use of those vehicles in the states you'll be visiting.
Take your legal insurance benefits on the road.
The presence of highway law enforcement tends to be higher around summer holidays, which means increased chances of being cited for speeding or other traffic violations if you're on the road around the Fourth of July or Labor Day. No matter when you take your summer trip, as a member of a U.S. Legal Services plan, you'll be traveling with the peace of mind of knowing that you're always prepared should unexpected legal issues arise.
No matter which state you're in, your Family Defender benefits will be there if you need them. If you're cited for a traffic violation, quality legal assistance is just a phone call away. For even greater convenience, our new mobile app lets you quickly request an attorney on your mobile device.