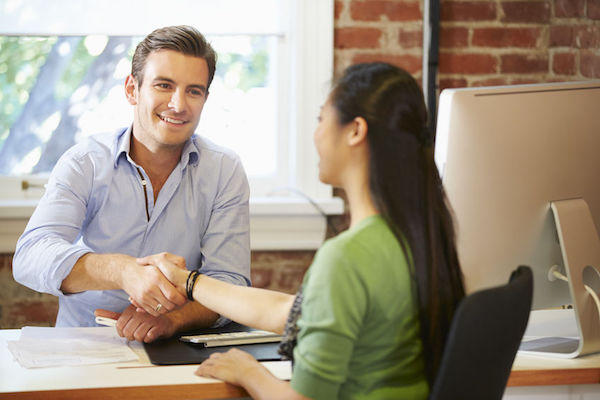 How to Recruit Quality Employees
Maybe you're getting ready to expand your company so you need more quality employees, or perhaps you're tired of the turnover when hiring choices don't end up working out. In either case, the goal is to recruit smart, talented employees who fill a niche in your business and fit your company culture. Here are tips to make that happen!
First, recruit strategically. There was a time when an ad in the help wanted section was enough, whether in print or online, but that's seldom sufficient anymore. If you want to get premier employees who fit your culture like a glove, consider these tips listed in Top 10 Tips for Successful Employee Recruiting. Here are highlights.
Developing strategic relationships makes sense, such as with recruiters and universities. You can also advertise in professional industry publications to attract more targeted, qualified candidates. Encourage current employees to network at professional events where they can meet potential candidates and make them familiar with your company.
There are additional benefits to having your employees involved in the process. First, if employees tell other professionals you're a great employer, they're far more likely to believe that than if they read corporate-speak literature. Plus, besides identifying potential candidates through networking, they can help you to review resumes and assist in interviewing to help ensure proper cultural fit. Don't underestimate the importance of culture fit, either. Here's an article on that subject.
Salary and Benefits
These matter to potential employees. A lot. You can find more about how to position yourself successfully in Top 10 Ways to Attract Quality Employees.
The reality is that if a competitor pays better, you're going to have a harder time recruiting the level of talent you want and need. As the article points out, too often small businesses make salary decisions based on their budgets, ignoring the realities of today's market. Granted, the pay rate is not the only factor when someone decides whether or not to accept a job. But if you can't pay the going rate, you're going to have to be especially creative in creating an opportunity to entice a desired candidate.
Next is benefits. According to the 2016 Aflac WorkForces Report, 60% of employees are likely to take a job with lower pay but better benefits. Interesting, right? If you belong to industry-specific associations, they are good places to check for information on employee benefits that may be more affordable, such as medical and dental insurance. Telecommuting and flex schedules are also benefits that will attract many candidates. And, "Among the more unusual benefits some small businesses offer are being able to bring a pet to work and allowing employees to power-nap during the day." You could also supplement gym memberships or, like FatWallet does, provide free meals.
Finally, here's another attractive benefit that can help set you above the competition.
Voluntary Legal Benefit Plans
When employees are dealing with legal issues, it's hard for them to be 100% focused on their work. With a legal benefits plan, though, they'll know they've got coverage and can afford to address the issues. What a terrific recruiting tool! U.S. Legal Services is one of the leading providers of legal benefits insurance, which allows you to add a desirable benefit to your package, giving your candidates of choice one more important reason to choose to work for you instead of a competitor. Attorneys are from the industry's top network; our support team is dedicated to customer service; premiums are lower with greater coverage than competing services; and we offer the most comprehensive plans available, tailored to your employees' needs. Find out more information about our employee legal benefits plan and download our group legal benefits guide from that page.