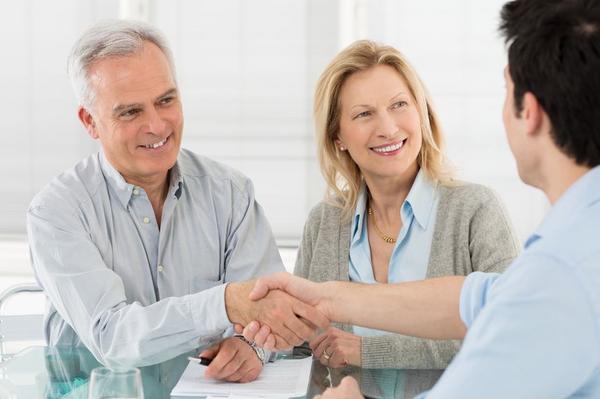 Financial New Year's Resolutions Can Come True
Happy New Year from all of us at U.S. Legal Services to all of you!
It's that time of year again – time to make New Year's resolutions. According to StatisticBrain.com, approximately 45% of Americans regularly make them – and that includes people who own and/or manage businesses. Using data from December 2016 from the University of Scranton and the Journal of Clinical Psychology, the site states that the third most common New Year's resolution is related to finances (behind losing weight and becoming organized), with 34 percent of people making money-related resolutions.
Common finance-related resolutions typically focus on saving more money, spending less money and paying off debt. All of these are admirable but, unless you quantify them, success can remain elusive. The SMART method can help you make your financial goals more specific and, therefore, more achievable. SMART goals are:
S: specific
M: measurable
A: achievable
R: relevant
T: time-bound
Here's an example: Rather than saying you want to build up a bigger financial cushion for your company in 2017, determine that you will put an additional $10,000 per month in a business savings account. You can achieve this by a combination of revenue generation and expense reduction strategies. Perhaps your plan includes switching to a new telecom vendor that saves you $2,000 a month, along with getting 10 percent of your current clients to switch to a higher maintenance plan that will net your company another $4,000 per month. The other $4,000? You've realized that reducing employee turnover is key in the upcoming year — and exit interviews of former employees indicate that better benefits are desired. This financial plan is specific, measurable, achievable, relevant and time-bound. In other words, it's SMART.
As with just about anything else in life, having a trusted resource to help you plan is helpful – and U.S. Legal Services can serve as this resource for its plan members. Here's more information.
Legal and Financial Wellness Initiative
When your company chooses U.S. Legal Services for legal need coverage, your employees will have their financial needs covered as well – which will also address employees' wishes for more and better benefits in 2017. Plan members are entitled to a free 30-minute call per issue about common financial challenges such as dealing with debt, creating a workable budget, saving for retirement and/or college, resolving tax issues and much more.
Employees will also have unlimited access to the My Secure Advantage (MSA) website where they can access thousands of free financial documents and resources. Monthly interactive financial educational webinars are offered as well, with question-and-answer periods included. These webinars can be recorded for future reference.
Your employees can opt in to receive a monthly financial tips newsletter, and they will each receive 30 days of financial coaching. Each plan member has a private secure portal to collaborate with his or her coach and review notes from sessions. If someone chooses to work with a financial coach beyond the initial 30 days, there is a monthly subscription program, with the price being guaranteed to be offset by savings.
Benefits to your employees are significant. As an employer, you can benefit from employees who are less stressed, which can translate into reduced absenteeism and turnover, plus lower human resource expenses and much more, as well as improved workplace morale and productivity. You can find more information about our financial wellness initiative here. Questions? Ready to get started? Contact us online or call 1-800-356-LAWS (5297) today.