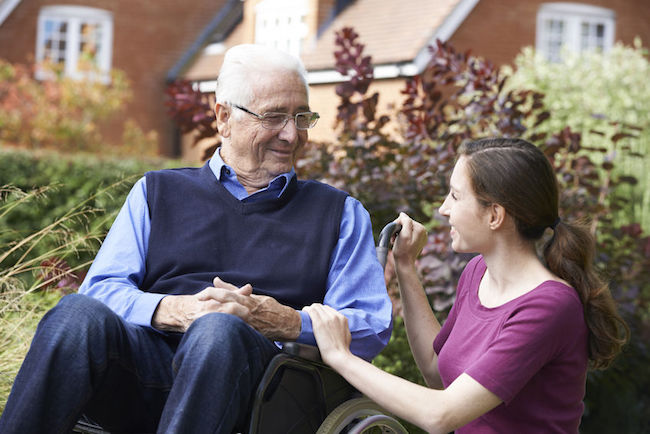 How Legal Plans Save Caregivers Money
Being a caregiver for someone who is ill and/or aging isn't easy. It takes time, energy, and significant commitment, and your employees may frequently run into situations where they aren't sure, legally speaking, what is best to do. By providing your employees with access to a legal plan, you can help to ease their caregiving responsibilities in multiple ways. Here are two broad categories to illustrate how legal plans can help.
Estate Planning Assistance
Let's say one of your employees is a caregiver for her aging father. Does your employee know what estate planning documents her father has already signed, and what stipulations are included in each document? The answer is often "no."
Let's start with the will, a document that determines how her father's assets would be distributed after his death. Without a signed will, families of the deceased would likely find themselves involved in lengthy court processes, and the ultimate decision from the court may not match what her father would have wanted or intended.
According to a  2016 Gallup Poll, only 44 percent of Americans have a will, so someone dying intestate (without a will) is not uncommon. An attorney secured through a group legal plan can help your employee with the issue. Or, perhaps your employee's father has a will, but her mother is listed as the executor—and she is no longer living. An attorney can fix that.
Plus, as  NOLO.com points out, there are plenty of other important documents where people list a beneficiary—and those aren't covered by a will. Instead, they need to be addressed separately. These documents include life insurance policies, IRA accounts, funds in a payable-on-death (POD) bank account, and more. You can see a longer list in the NOLO.com article.
An attorney can also help with powers of attorney (healthcare and financial) and a living will. With power of attorney documents, legal specifics vary by state and, although states generally accept one another's forms, why should someone take any unnecessary risks when an attorney can review the documents and provide peace of mind?
Next, there is the living will, a document that is totally separate from a will. A living will records a person's—in this case, your employee's father's—wishes for medical treatment when he can no longer give consent. Your employee could receive consultation on the issue.
When your employees have group legal services at their fingertips, qualified attorneys can walk each of them through each process described above and offer guidance throughout.
Choosing an Assisted Living Facility or Nursing Home
Going back to our previous example, it may reach the point that your employee's father can no longer live alone. At that point, your employee must begin exploring assisted living and/or nursing home options. When it comes time to sign an agreement at the facility of choice, an attorney through your group legal plan can review the documents; one crucial area to review is whether your employee is being asked to serve as "guarantor," which means she'd be financially responsible to pay for her father's care if his money ran out. The attorney could also review Medicare or Medicaid benefits to see what expenses would be covered for your employee's father's long-term care.
Contact US Legal Services to Discuss Plans Today
Throughout this article, we've listed examples of how legal plans save caregivers money and provide peace of mind, and that was through using just one hypothetical example. Now multiply those benefits by the number of your employees, and you can see how truly valuable legal plan benefits can be for your workforce. Questions? Ready to get started?  Contact us online or call 1-800-356-LAWS (5297) today.