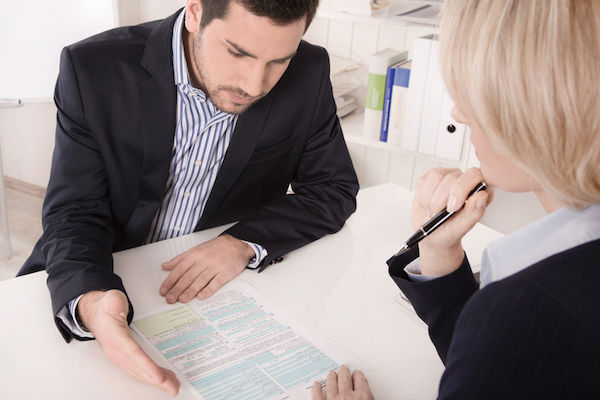 Employer Insurance Flexibility with Voluntary Benefits
Being a human resource professional isn't always easy in 2018, in part because of the ongoing debate and ever-evolving expectations about the portion of employer insurance law associated with the Affordable Care Act (ACA).
With voluntary benefits, though (fortunately!), the situation is much different!
Voluntary Benefits: A Breath of Fresh Air!
When you offer your employees a voluntary benefits plan, you don't have to worry about all the confusing regulations associated with ACA-mandated employee insurance law. Instead, you can offer employees the benefits they want, need and appreciate at no cost to your company.
Voluntary benefits plans give your company the opportunity to offer benefits that protect your employees, which is an excellent way to let them know you care about their well-being. Employees who want and need the benefits you're offering—such as a legal benefits plan—can purchase them much more affordably than if they shopped around for themselves because they'll get reduced-rate group plan pricing.
When you recruit new employees or focus on retaining current ones, having a robust benefits package is crucial—and a voluntary benefits plan goes a long way in adding quality to your package. In fact, in July 2017, BenefitsPro.com shared three key statistics:
1. 83 percent of employees who have healthcare coverage (but no voluntary benefits) say they don't expect employers to pay for the voluntary benefits they enroll in and receive.
2. 87 percent of employees who work for companies that offer voluntary benefits "feel they matter to their employers because of those benefits … Studies have shown the link between an engaged, loyal workforce and greater productivity, as well as enhanced employee loyalty."
3. 62 percent of employees who are under 50 years of age "wouldn't consider taking a job that doesn't offer voluntary benefits."
Making a Difference: Companies of Multiple Sizes
What's beautiful about voluntary benefits, as the Society for Human Resource Management highlights, is that they even "allow smaller companies to offer a wider array of benefits." They share how one company with 90 employees uses them to remain competitive, and to attract and retain desired talent. The vice president of that company says that, "The costs of our voluntary benefits are minimal in comparison to the benefits derived from employee engagement, morale, productivity and retention.
And, if you own or manage a larger company, no problem. The benefits simply continue to multiply!
Choosing Which Voluntary Benefits to Offer
The article quotes another expert, this one discussing how to choose voluntary benefits, and he focuses significantly on "current and future workforce demographics," among other factors. Here, you can see how group legal plans make sense across generations.
Legal Benefits Plan by U.S. Legal Services
Knowing how employees value voluntary benefits plans, it just makes sense to explore quality options, especially those that come at no cost to the company. You can find more information about comprehensive group legal plans offered by U.S. Legal Services and you can contact us online with any questions, or to get started offering your employees legal plans. Or you can call us at 1-800-356-LAWS (5297) today.