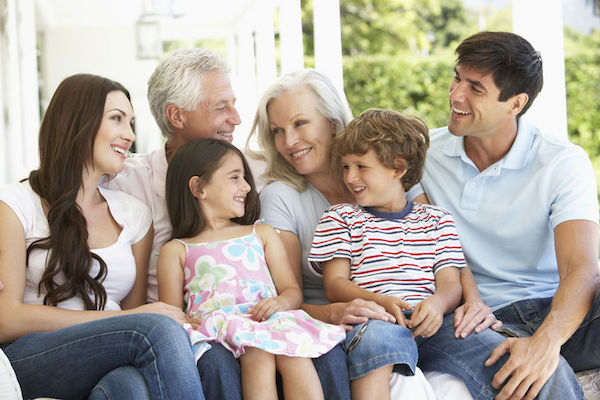 Elder Care Planning Checklist
If your parents are aging, you may notice warning signs that concern you. These may include memory lapses or moments of confusion, more frequent falls or other injuries, or difficulty managing tasks that were once second nature. When this happens, there are several areas where you may need to offer help, ranging from medication management to home improvements, and from transportation strategies to helping them create and sign crucial documents.
Here are four components of a typical elder care planning checklist, along with resources to help you create your own customized list.
Health Care Issues
As people age, they often need to take more medication and it's far too easy for medication errors to take place, whether that means your parents forgetting to take them—or taking too much. Errors can also take place at the pharmacy and in the hospital, as just two more examples. AgingWisely.com provides an excellent checklist to help people avoid medication errors.
It's also important that people who are aging communicate well with their doctors to ensure they're getting the best care possible. KendalAtHome.org provides a list of questions to ask the doctor.
Household Issues
If your parents want to age in place in the home they love, it's often necessary to do some remodeling to make the home safer for them. This could include, as just one example, ensuring the laundry room is on the main floor, rather than in the basement where your parents would need to use stairs. It could include improving the lighting, putting safety bars in the shower, installing a ramp and more. The National Association of Home Builders provides a nice checklist to consider.
Or, perhaps the home your parents live in isn't suitable for them any longer. Here are tips from Caring.com to help make their move to a new location less stressful.
Also consider what maintenance tasks can be outsourced. Perhaps it would help to have someone shovel snow for your parents or mow the lawn.
Transportation Issues
As people age, driving can become more difficult. To help, the National Institute on Aging provides an excellent checklist that shares common driving challenges for older drivers and tips on managing those difficulties. The article also provides guidance for friends and family members who need to have difficult discussions when someone is no longer able to drive. Tips include being prepared to share information about local services that will help the older adult get transportation; sticking to the ability issue, not the age issue; finding ways to keep the older person independent; and remaining positive and supportive.
Legal Documentation Issues
It's crucial for older adults to clarify their end-of life wishes, even if they are still healthy. Important documents to fill out include a will (or trust), a living will, and appropriate powers of attorney for financial and medical needs. It's also important to decide upon a secure yet easy-to-access location to store these documents. It's possible that your parents might resist, with the cost of seeing an attorney being one of the barriers.
Group Legal Plans by U.S. Legal Services
Estate planning, which should include the documents described above and other aspects of elder care, is important for people of all ages. If you're an employer, you can help your employees overcome the financial barrier of hiring an attorney with a group legal plan from U.S. Legal Services. Our Family Defender group legal plan provides affordable access to legal representation for the most commonly needed legal issues, including family law, traffic violations, and, of course, estate planning.
Are you ready to provide your employees with the advantages of group legal benefits? You can contact us online, email us at info@uslegalbenefits.net or call us at 1-800-356-LAWS (5297).