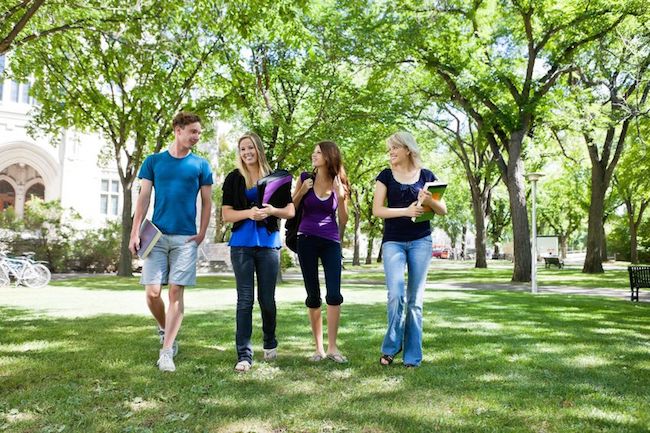 Is Group Legal Worth it for College Students?
The reality is that, yes, college students all too often run into legal issues—many times not their fault—and need help. Here are three of them.
Identity Theft
Whether a student lives in a dorm or an apartment building, his or her smart devices are too easily accessible by other people. All it takes is one time for a student to remain logged in, perhaps on a personal device or maybe on a computer at the college library—and then he or she can become the victim of identity theft.
A brand-new article by  Consumer Reports points out a disturbing trend. The raw number of identity theft complaints in 2016 was just under 400,000, with students being four times more likely than the average person to be taken advantage of by someone they know, and the student population sees three times the amount of fraud, overall, when compared to average consumers.
If that happens, assistance that's available through group legal plans can help the student with credit reporting agencies, creditors, and more.
Rent Disputes
Students living in apartments should know their rights as a tenant, but often don't. They may have water leaks that are costing them plenty of extra money every month (and what college student has extra cash laying around for that?) or a deposit that should be returned, but isn't. These are just two situations where the landlord should take care of issues for the student. But that doesn't always happen without an extra nudge from someone with more authority—such as an attorney experienced in handling these types of situations.
To quote  CollegeCentral.com, "Rental scams are all over the place these days, so it is more important than ever to arm yourself with the knowledge it takes to avoid these scammers. These individuals are out to get your personal information and your money. With so many college students renting homes and apartments, it's critical to be able to spot one of these scams."
It makes sense for college students to read the entire CollegeCentral.com article, and to then have backup protection from group legal insurance if an especially sneaky scammer tricks them into a bad rental situation.
Student Loans
The conditions of student loans aren't always easy to understand. So, it can make good sense to have the legal documents reviewed before signing. And, much as we hate to think about it, there are also student loan scams to avoid.  TheCollegeInvestor.com provides links to information about some of the more common ones, nothing that this type of fraud is prevalent enough for the Consumer Finance Protection Bureau (CFPB) to issue multiple warnings. If this happens to a college student, group legal benefits will be a vital resource to have.
How Group Legal Plans Can Help Students in College
When any of these issues occur (and we've only listed three of many potential problems), then having the legal help needed to resolve these issues promptly is crucial. So, if your company is offering group legal services to employees, it makes sense to share with them how this benefit can be invaluable to the college students in their family.
You can find more information about  group legal plans online and you  can contact us online with questions. Or call 800-356-LAWS (5297) today!